The next day in the Moselle Valley was perhaps one that in retrospect I could have tweaked just a little bit.
See this part of Germany is just so beautiful that I got a bit carried away and put too many things on my plans to see that day.
My excitement got the better of me but for what it's worth, we did get to cover every single thing I had in mind for the day!
We started things off with an early breakfast at Weingut Gehlen Cornelius before hopping into the car and heading straight to the Geierlay suspension bridge.
I'd seen photos of this bridge on foggy mornings which made it look just incredible and although it wasn't foggy, it was still brilliant to finally get to check out a place I'd seen in photos for a while now.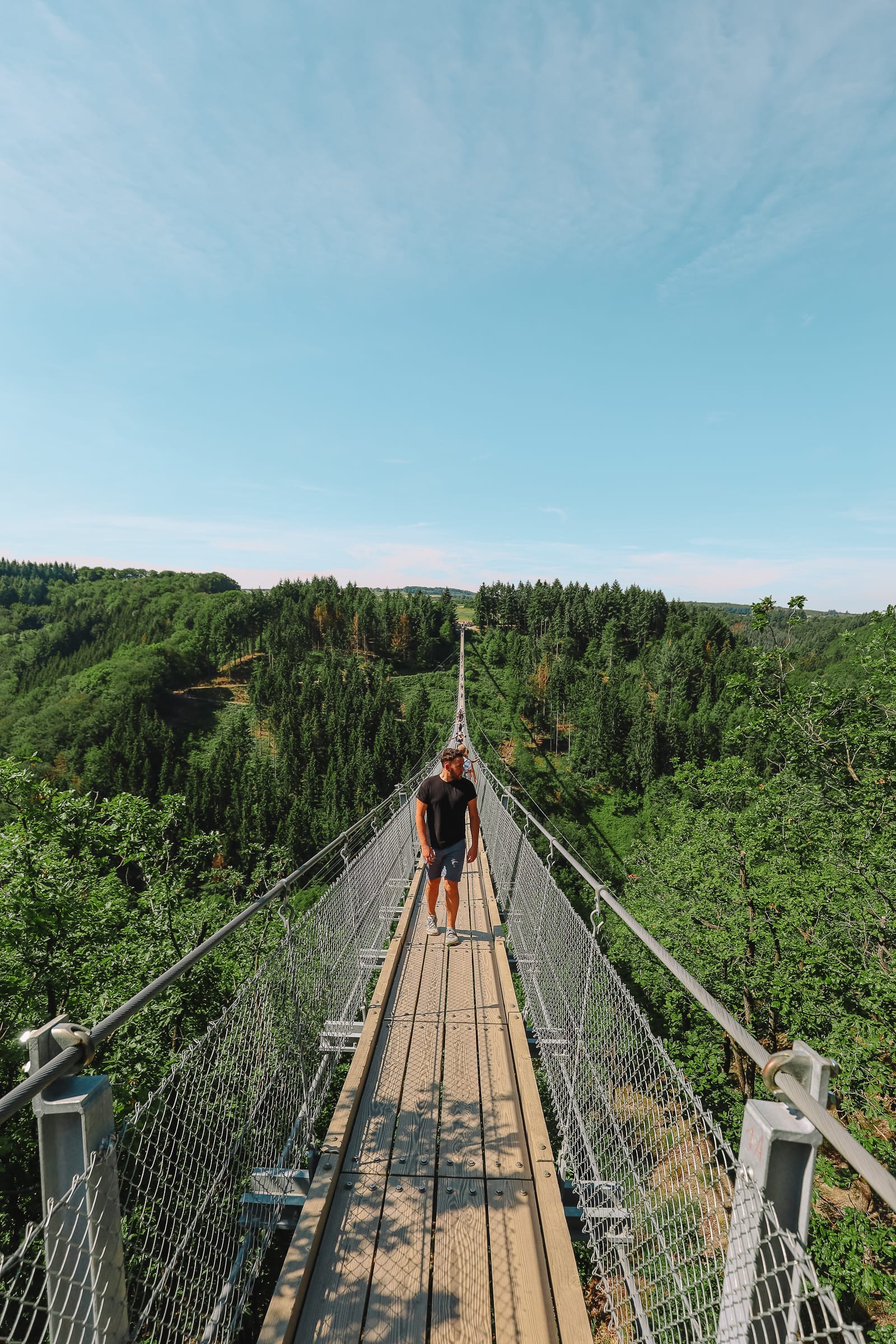 There's no parking next to the bridge, by the way, so you do have to walk to get here but contrary to what the maps make it…